Something to celebrate

I feel like celebrating with a musical masterpiece - something really grand - and what better choice than this renditition of Handel's . . . . . . .
The Arrival Of The Queen Of Sheba
by the Amethyst Quartet

Isn't it fabulous - such precision, accuracy and expression. I hope you like classical music - but please read on anyway
So just what am I celebrating?
Oh, it could be because it is just wonderful to be alive and in blogland - you all say the nicest things! . . . . . most of the time.

Within a month I have been called a "CUTE HOOT", "A COOL DUDE" and one lovely lady has gone as far as saying, "EDDIE: I'M GOING TO LOOK FOR YOU IN MY NEXT LIFE; YOU'RE DEFINITELY THE MAN FOR ME!"

Oh, excuse my while I wipe my brow!
I shall not reveal your identity but thank you !
You have
made my decade!


Or could my celebration be the return of somevery good friends of mine to blogland?
So, I'll call the music

"The arrival of the Queens Of Sheba"
because these ladies are ALL Queens of blogland - and we can listen together to this marvellous rendition as we read on . . . . . . . . . . .
* * * * * * * * * * * * * * * *
To hear Eddie and Janine play a duet of this press
HERE
_________________________________
But actually THE MAIN REASON reason for this post

is because I am celebrating my own Sunday Roasting on 6th September 2009. Roast beef and Yorkshire Pudding is on the menu - just like mamma used to make. Tuck in and enjoy!
I am deeply honoured to be featured in David McMahon's
The Sunday Roast
at
Authorblog.
To read it please click
HERE
and thank you David - I enjoyed the roasting very much. To participate is a huge privilege, as it is to be awarded POTDs of which I have received seven so far. It was an honour to receive these as well and the roasting.
And thank you David for my gradual roasting so I could get used to the temperature.
David, you are a shepherd extraordinaire and you watch faithfully over your ever growing flock numbering 943 (sorry 944).

I sense a big celebration when you reach 1000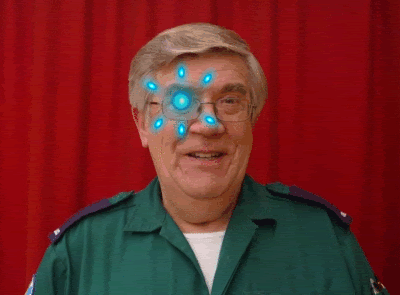 (Very strange! - sometimes I am observed to be not in the picture - yet I return - where I go no one knows. It's a bit like Gilbert & Sullivan's "Ruddigore". Same at David's Roast Host - obviously I go to haunt people! - or perhaps just to stretch my legs? Should be rectified now)
Whilst writing, once again, I would take this opportunity to apologise to my followers for not visiting your posts as regularly as I would wish - I am horrendously busy at work trying to settle into a new job - but I hope the dust will settle soon to allow me more time.

In conclusion I offer a preview of a forthcoming attraction, as you might have noticed, on my film trailer post.

I do plan posting more ambulance stories but I am sketching in my mind a big fun production where a lot of my blogging friends can participate - a bit like my Grand National - problem is this one is a long time coming because of my work situation so all I can do for now is 'tease' you with it for a while.

Ladies and Gentlemen, I give you due warning that a new musical rendition of "The Wizard Of Oz" will soon be penned and adorn the world of make belief. I am uncertain when this will be posted as yet - I have not the foggiest idea! I am auditioning still for some of the major parts and the production has not been completed - but I give you due warning, the chances are very strong you will be in it but I cannot tell you as yet whether you will be a 'goody' or a 'baddy'.

What I can say is that nasty, evil, wizard of a witch, Suldog is cast for that horrible, deadly, vile Witch of the West and let me warn you, his wand is deadly and his broom flying is brilliant.
All together: "Booooooooooooooooooooooooooooooooooh"

Says he, "No no! I am nice really!"

"Oh no, you're not . . . . . .boooooooooooooooh!"

"Oh yes I am!"
"Oh no! You're not! booooooooooooooooh"
"Grrrr! Right! By all the nuns on a merry go round I will turn you all into a load of toads! Grrrr!"
GET ON WITH THE SHOW EDDIE!!!
WE'RE WAY OVER BUDGET AND WE WANT THOSE CAMERAS TO ROLL - GET WRITING OR WE'LL COME OVER THERE, FIND YOU AND BUST YOUR ASS!!
(WATCH THIS SPACE!!!!)