Eddie Hangs Up His Ambulance Boots

4 years - gone in a flash!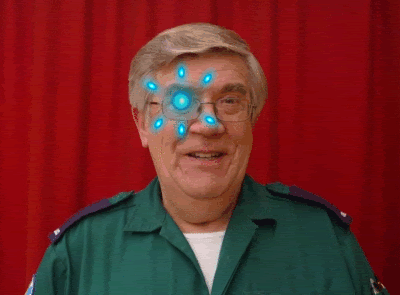 It was a heart rending decision, and a heart rending experience but an inevitable outcome to my current circumstances - family and health.
I was in the service for 4 years and loved it - everything about it
Patient care, comradeship, the buzz from helping people, interface with professional people including nurses, sisters, matrons and sometimes doctors, driving fast RRV cars and Four by Four Range Rovers, turning peoples' heads, treating the job with respect and earning it in return.
And sadly now all this is gone because today I handed in that uniform I wore so proudly and was so privileged to wear for such a short time.


I resigned my position in favour of retirement, and I did it on Friday after deciding this option was the only one available to me. On Monday I handed back the uniform I loved so much.
I had opted to carry on working after 65 because in general I am very fit and strong, being sufficiently healthy to continue for at least two more years. But I was let down badly by an ailing hip which is getting worse. X-Rays and hospital specialists have confirmed I require a hip replacement. I am on the NHSS waiting list and I can expect surgery from 2-4 months. The pain is sometimes excruciating and I sometimes require a walking stick - funny an ambulance man limping along like that! Perhaps the patient could wheel me!! This situation just could not go on, even though my company had asked me to undertake some non ambulance essential assignments to which I gladly agreed.
My hip situation was one issue, but by far the major reason is the situation regarding my wife's health. 13 years ago my wife had breast cancer and underwent a mastectomy with following treatment, radiotherapy and chemotherapy plus a 5 year course of Tamoxifen hormone treatment drugs. This was all successful for about 9 years but unfortunately my wife experienced secondary breast cancer which attacked her right shoulder, some ribs, pelvis and part of her back. One of the drugs has failed and she has been prescribed another drug which we hope and pray will hold the cancer at bay for a long time. But we do not know what the outcome will be . . . . . or how long we have left together.
So my main reason for retiring from the ambulance service is to spend more time with my wife, during which time no doubt I shall hear her magic words, "I have a little list of jobs for you, my dear!"
"Oh no! been and gone and done it now!"
As you can see my Bluelights have not been extinguished, nothing could do that!! I aim to keep these burning way into the future.
You may have noticed I posted a prayer for Janine recently and at the back of my mind when composing the post, I had my wife high in my thoughts along with Janine who I hope and pray may be spared of any further necessity for treatment. But for my wife I am sorry to say it is a reality that secondary breast cancer is really there - may God bless her and grant us time together. I want to be near her for as long as I can.
"But what about all those ambulance stories?" you may be asking.
Have no fear! They will come, along with more Wizard of Oz when I have done a little more roasting!